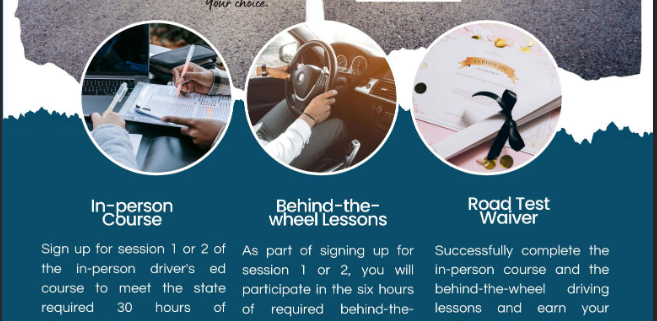 Sign up for session 1 or 2 of the in-person driver's education course to meet the state required 30 hour of classroom instruction.  See additional details in the provided flyer below.
Please use the QR code on the flyer to sign up for one of the sessions.
Classes will be held in the lower level of the Bismarck Veterans Memorial Public Library located at 515 North 5th Street in Bismarck.
Session 1 is scheduled for:
July 11-12 2PM to 6PM
July 14: 2 PM to 5 PM
July 18-20: 2 PM to 6 PM
July 21: 2 PM to 5 PM
Session 2 is scheduled for:
August 8-10 2PM to 6PM
August 11: 2 PM to 5 PM
August 15-17: 2 PM to 6 PM
August 18: 2 PM to 5 PM